12 House Flipping Tips You Need to Know Before Selling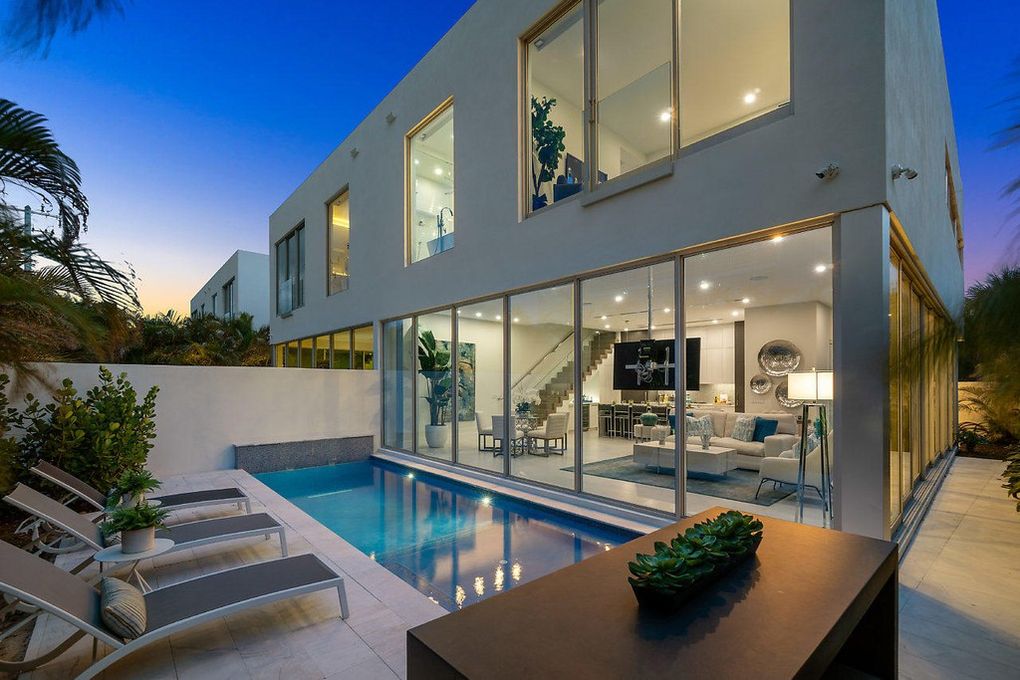 Flipping houses can be a fun and very profitable experience. However, if you don't know what you're doing, you could be in for a rude awakening when it comes time to sell. As with most professions, flipping houses is a skill you master over time. That said, if you're new to the house-flipping game, it's essential to do your homework and gain the proper knowledge. If you fail to play the game correctly, you could lose thousands. But if you learn to hone your skills and master your craft, you can reap some impressive, money-making benefits.
In this post, we'll discuss 12 house-flipping tips to consider before putting your property on the market.
1. Schedule a professional inspection
As soon as you start your first house-flipping adventure, always get a professional inspection. And you'll want to do this before buying the house. Even if you get a sweet deal, you would hate to fork over the money for a home with major defects. Save yourself the headache and hassle and get that inspection from a seasoned pro.
2. Don't go overboard with renovations
First-time house flippers sometimes go a little too far with renovations. This approach will cost you money, but it can also be time-consuming. After all, time is of the essence with house flipping, so you'll want to finish your renovations ASAP. While you may be tempted to add those high-end touches, resisting the urge could pay off big time. The quicker you renovate, the quicker you'll have money in your pocket. Luxe Home Staging and Design can help determine what updates or renovations would give you the highest return on your investment. 
3. Do your homework!
Proper preparation means everything when it comes to house flipping. If you fail to do your homework and understand the whole process, it could cost you several hours of your time and thousands of dollars. Read books, scour online resources, and talk to others to gain some critical knowledge.
4. Consider hiring a renovation pro
During a renovation project, you want to limit labor costs as best you can. However, especially if you're inexperienced, consider hiring a renovation professional. While you may have no idea where to start during a reno project, skilled contractors do this thing for a living. While it'll cost you to hire a pro, this financial decision could make a lot of sense.
5. Don't forget about the landscaping
Some house-flippers out there forget one essential piece of a property—the landscaping. While you want to put your renovation focus on kitchens, bathrooms, and other common areas, landscaping is one area you shouldn't overlook. Now, what's the reason for this? Two words: curb appeal. No matter how much you love the home's interior, a poor exterior may steer away from those high-paying buyers.
6. Choose a fair price
Pricing means everything when it comes time to sell. If you want to sell the property fast, the price must be right. To help with the process, call a few experts or hire a professional real estate agent.
7. Focus on kitchens and bathrooms
Renovation dollars are best spent on kitchens and bathrooms. However, it all depends on what kind of work the property needs. But if you know anything about the real estate industry, bathrooms and kitchens sell homes. Consider installing new countertops, cabinets, fixtures, and flooring. Paint is also a factor that results in an impressive return, so this is another area to aim your focus.
8. Stay on an organized schedule
The house flipping process can involve a lot of moving parts. Therefore, you'll want to stay organized through it all. Be sure to create a working document that tracks your budget, renovation progress, etc.
9. Try to handle the reno projects yourself
House-flipping is a game where you want to limit your renovation costs as much as possible. A large part of this can come from labor. If you do the reno projects yourself, you can save a good amount of change. However, you want to make sure you're qualified for the job. If you're not ready, hiring a professional could be the right move. This approach could also save you from a house-flipping nightmare. If you try to complete any structural repairs without a license or permit, you could run into several costly problems.
10. Always have a backup plan
If you talk to any house flipper, they will tell you to always expect some hidden surprises. Therefore, always have a plan B if something falls through. For example, if the market tanks when you want to sell, consider renting out the property temporarily.
11. Set aside your time and energy
Time means everything when it comes to house flipping. While you want to sell the house quickly to reduce costs and get a quick profit, the process doesn't always happen overnight. In fact, flipping houses can be a time-consuming adventure. If you want to move quickly, devote all of your working hours to fixing up the house. You could also hire professionals to speed up the process. If you fail to set aside the time and energy to maximize your profits, house flipping may not be right for you.
12. Hire home staging pros
Even if your home is priced right and has several great features, how the house is staged can be the deciding factor between a potential buyer putting in an offer or walking away. That said, consider hiring home staging professionals. These experts know precisely what it takes to impress your high-paying buyers.
LUXE Home Staging and Design
If you're looking to sell your home for the highest amount possible, LUXE Home Staging and Design is here to help. Our team can ensure your home is ready for the market, from adding furniture, rugs, art, and decor to perfecting the smallest yet essential detail to help you get the property sold for the highest price. 
Sign up for a home staging consultation with us today! You can also skip the wait & contact us directly at 954-304-7355 or email sandra@luxehomestaginganddesign.com
Sources
https://www.bobvila.com/slideshow/don-t-quit-your-day-job-10-tips-for-wannabe-house-flippers-51865
https://www.auction.com/blog/tips-for-flips-part-ii-6-more-ways-to-boost-your-profits/
https://reflipper.net/how-to-maximize-your-house-flipping-profit-margin/
https://www.investopedia.com/articles/mortgages-real-estate/08/house-flip.asp#toc-2-not-enough-time