15 Bright & Beautiful Colorful Kitchen Decor Ideas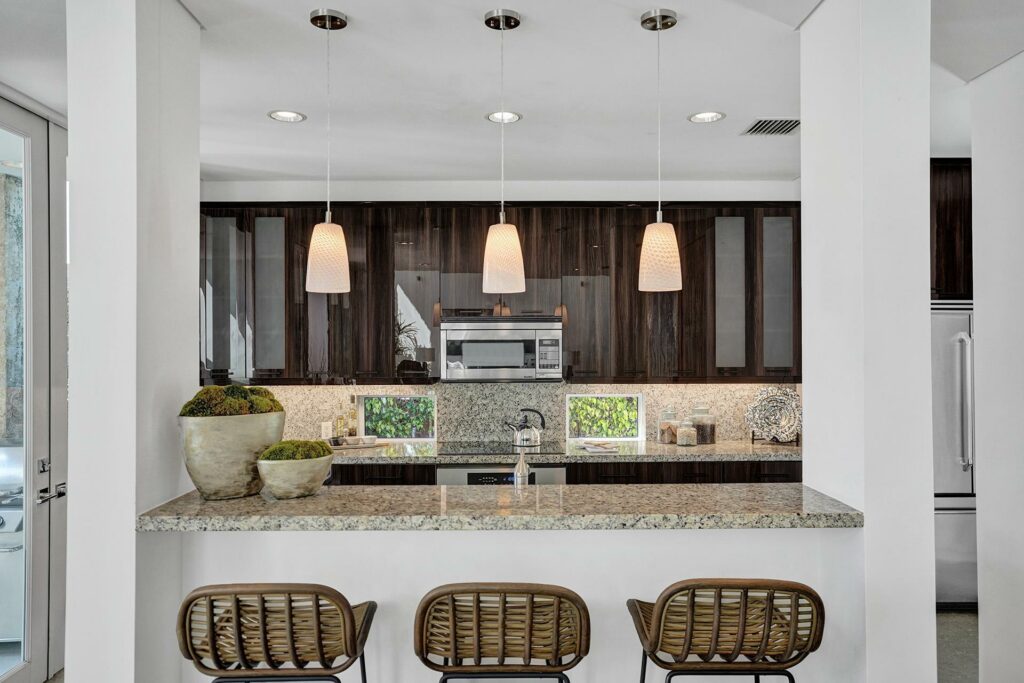 We all spend a great deal of time in our kitchens. From cooking meals with the family to getting ready for the day, this area brings a lot of joy to households everywhere. If you're looking to brighten up your home with some gorgeous decor, the kitchen is a great place to start.
In this post, we'll discuss 15 colorful kitchen ideas to breathe life into your property.
Mondrian-Inspired Cabinets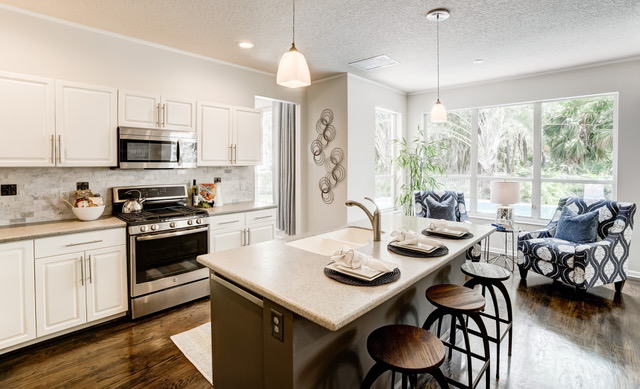 If you're looking for something different, try some vibrant Mondrian-inspired cabinetry. This beautiful display features a different color for each cabinet. Countertops with one or two solid colors look great with this colorful setup!
Mix-and-Match Tile
Looking for something unexpected? If so, consider adding different tile designs to your kitchen. While it may be a unique approach, it can add life to any home! Many homeowners choose to install different tile designs with one overall color choice.
Spanish Tile
Whether you live on the beaches of Mexico or in the mountains in New York, Spanish tile can give your home the perk it needs. These works of art feature beautiful designs with colorful details.
Bold Features
If you have an all-white kitchen, just one bold color can make all the difference. For example, adding orange hanging lights or having blue chairs can really brighten up a space. These features also work really well with fruit bowls full of oranges, apples, and other colorful options.
Green Cabinetry
Green cabinets may sound weird, but they can look incredible in the right kitchen. When combined with the perfect details, this can create a beautiful setup. For example, copper pans or stainless steel appliances can really pop when combined with green cabinetry.
Vibrant Stools
White, kitchens can quickly turn into a colorful paradise with some vibrant stools. If you have a mostly white kitchen, consider adding stools of all sorts of colors. These also work well with other colorful accents within a kitchen space.
Crazy Wallpaper
It's time for wallpaper to make a comeback! While painting is a common way to add a pop of color, wallpaper is a simpler alternative. Also, it can add a certain splash that paint can't!
Calming Navy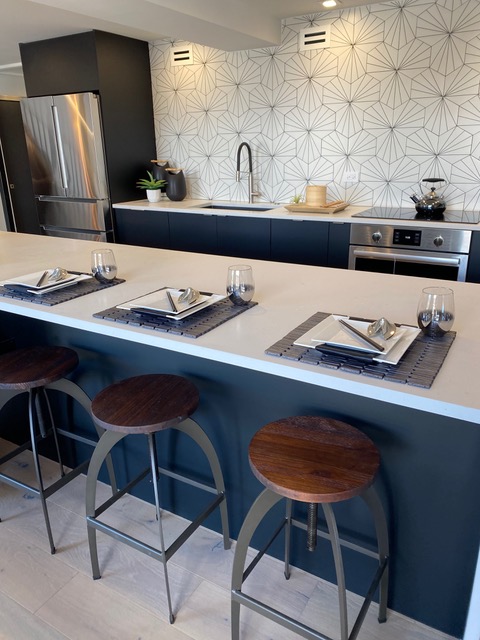 If you need some vibrancy but don't want something too bold, consider going dark and saturated with a navy-colored kitchen. This moody look can still create the splash you're looking for without going overboard.
Upper and Lower Vibrance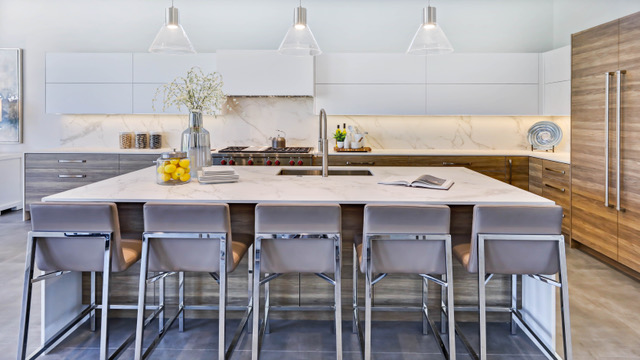 Many people choose to paint either their upper or lower cabinets in a kitchen space. One alternative is to paint both areas the same color! This can create the mood and energy you're after.
Warm Tones
Inspire warmth in your kitchen with tangerine, yellow, and deep red hues. This setup can still brighten up your kitchen without going too heavy on the boldness.
Tropical Touches
No matter where you live, getting a taste of the tropics is never a bad idea. By adding a unique splash of teal to your kitchen, you can create the perfect balance of beachy vibes. And with the right accents and special details, this can look like your vacation home cooking space.
Colorful Rugs
Sometimes the best upgrade for your kitchen doesn't involve painting or any major additions. In fact, it can be as simple as adding the perfect rug. By combining the right rug with some colorful accents, you can find your perfect kitchen setup in just seconds.
Appliances That Pop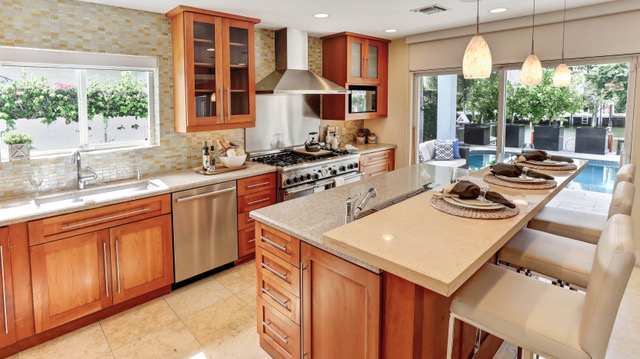 One out-of-the-box way to brighten up your kitchen involves choosing large, colorful appliances. For example, some homeowners purchase a blue fridge with details and accents to match.
Massive, Bold Lighting
If you want a statement piece to wow your guests, consider an oversized pendant in a bold color. This will certainly bring attention and add some unique style to your kitchen space.
Vivid Floors
Many people don't think about their flooring when it comes time to decorate. By painting some vibrant colors on your floors, and maybe adding some sweet designs, you can have the most decorative kitchen on the block!
Contact LUXE Today!
While adding some decoration is always a good idea, it's essential when it comes time to sell your home. If you're a seller looking to get the highest possible offer for your property, you need the home staging professionals here at LUXE Home Staging & Design! We can add exceptional decor solutions to impress your buyers.
Sign up for a home staging consultation with us today! You can also skip the wait & contact us directly at 954-304-7355 or email sandra@luxehomestaginganddesign.com
Sources:
https://www.thespruce.com/colorful-kitchens-4158097
https://www.mydomaine.com/colorful-kitchens-5181265
https://www.diys.com/colorful-kitchen-design-ideas/
https://www.goodhousekeeping.com/home/decorating-ideas/g1872/decor-ideas-kitchen/?slide=53