5 Design Tips That Will Make Your Vacation Rental Home Feel Like The Ritz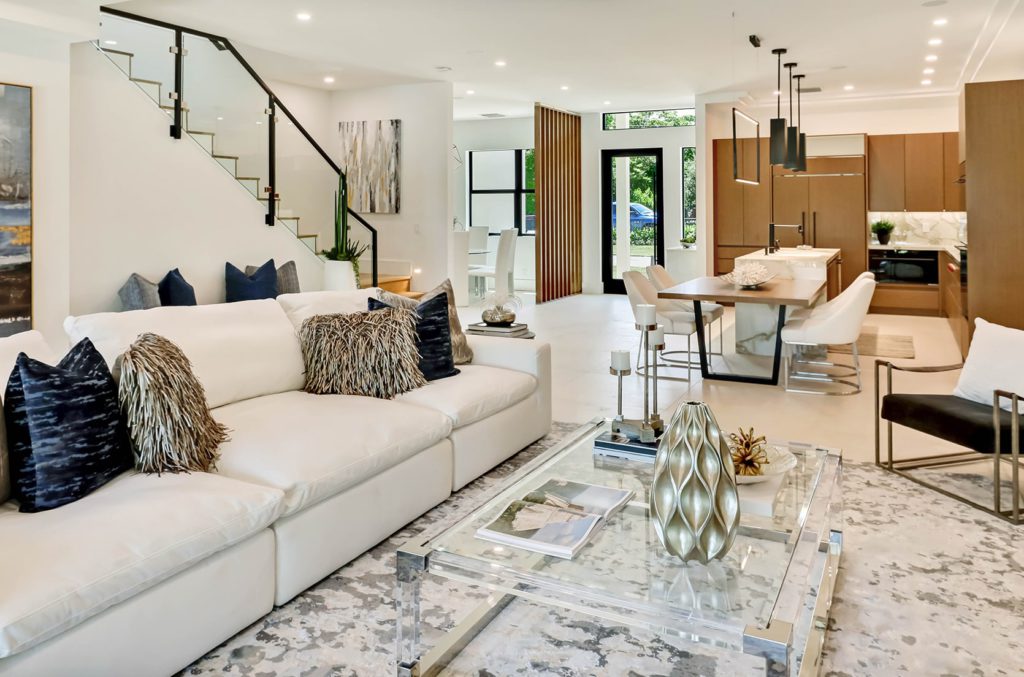 A vacation rental home can be an excellent money-maker. However, many people are unaware of how much more they can make with the right design. Creating a desirable environment that oozes luxury can make your property even more appealing to guests. It may also mean you can charge a higher rental rate and still be fully booked. Here are five simple design tips that can make your vacation rental home feel like a high-end hotel.
1. Invest in a Quality Sleeping Experience
A quality sleeping experience is paramount to keeping your guests happy. Most people go on vacation to relax, so a comfy bed is a minimum requirement. Investing in a high-quality bed won't just ensure a good night's sleep; it'll also look great. Remember, it's not all just about the mattress either. Although a comfortable mattress is essential, a well-built robust frame can make a big difference.
You should also ensure the bedding you buy is of the finest quality. Fine quality bedding isn't cheap, but it is imperative when you're looking to create a luxury feel. Bed linen should be of a high thread count, pillows should be fluffy, and so should a comforter. Try your best to make the bed feel like it is made of clouds. Take inspiration from top hotels you've stayed in. Scatter cushions are always an excellent touch.
2. Include Touches of Luxury
Most people go on vacation to experience things they can't get at home. Keep this in mind when designing your vacation rental home. Nothing says luxury like self-care and indulgence. Consider leaving a bottle of champagne for guests, fresh fruit, and hand-made chocolates.
Aside from small touches like food and drink, try to design the bathroom with a luxury feel. A large bathtub suitable for two can be a fantastic addition if you have the space. Many people now search for vacation rental homes with spa-like facilities, so a hot tub or jacuzzi-bath is another option. Fluffy bathrobes and towels are essential to creating a spa-like feel. Have these available for guests, along with luxury toiletries from recognizable brands. Although these can be expensive, consider it an investment to attract guests and provoke a higher rental rate.
3. Create an Experience for the Senses
You don't just want your property to look fabulous; you want it to feel and smell fantastic too. Think about all the senses when you're designing. All soft furnishings should feel soft and bouncy, hard surfaces should sparkle, and there should be a range of lighting options to set the mood. Add a range of scented candles around the property vases with fresh flowers and incorporate woods into the design to give off a natural fragrance.
4. Choose Furnishings Carefully
Furnishings are what bring your property to life, so you must get them right. When it comes to furniture, a good mix incorporates both modern and coastal styles. This gives the space a touch of class and elegance while also preventing it from looking outdated. Going for an entirely contemporary feel can detract from classical luxury touches and make your vacation home feel more like a spaceship than a high-end hotel.
Include basic electrical appliances, but don't go too over the top on tech (a little is fine). Soft furnishings such as scatter cushions are a lovely touch but ensure they match and are free of any loose threads.  
Be sure to add storage solutions with your guests' needs in mind. For example, clothes storage is essential, hangers, hooks and somewhere to store shoes is a good idea.
Include artwork tastefully. Local art can be a good starting point but be sure not to overdo it. Large pieces can make a room appear less cluttered than smaller ones.
5. Take a Minimalist Approach
Less is often more, especially when it comes to design. It can be very easy to get carried away, but this can make your space appear tacky and cluttered. When it comes to colors, don't be afraid to use them, but don't use too many. White or neutral colors can work best, with splashes of more vibrant colors included in décor or furnishings.
If you want the space to resemble an up-market hotel, then adding the color gold can help to achieve this. Gold trims on soft furnishings or furniture can be a great way to do this. Also, small fixtures such as light switches and wall plug covers are an ideal way to tastefully add gold into the space.
Summary
If you want your vacation rental home to feel like the Ritz, then there are many simple ways to do this. You don't have to spend a fortune but spending a little more can make a significant difference when it comes to creating a luxury feel. Remember, you are investing in the property to increase rental income and future resale value.
For more information about transforming your property and making it more appealing to renters or buyers, call us at 954-304-7355 or email sandra@luxehomestaginganddesign.com today!