Color theory & What That Means for Selling Your Home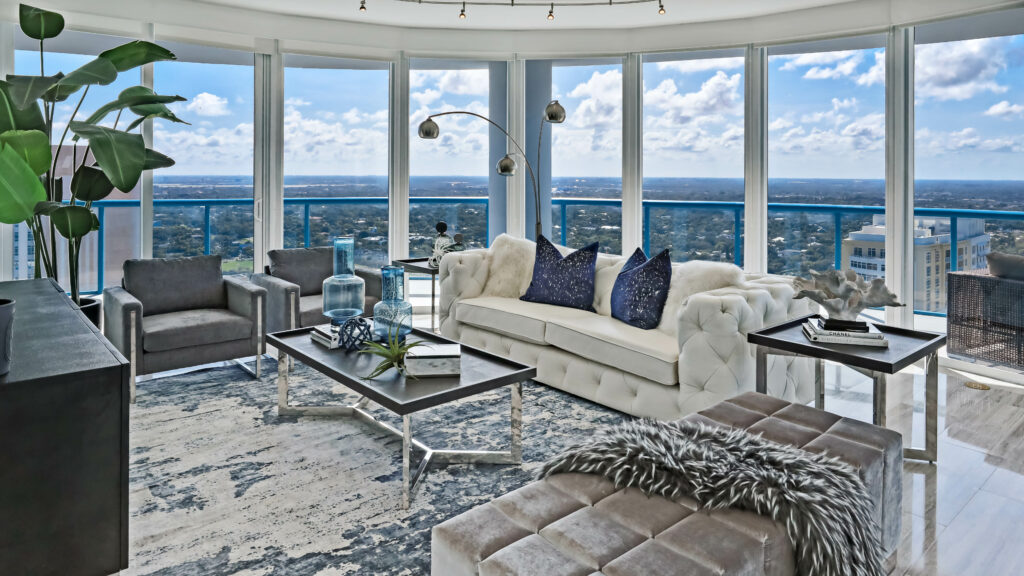 If you're getting ready to sell your home, be prepared to paint the walls before you put the house on the market. After all, you want to make sure the colors of your home will appeal to buyers from the moment they walk through the door. While you might choose to play it safe by painting the walls white or a neutral shade, there are some instances in which a little color is good. But where should you add that color, and which shade should you choose? Here's what to know about color theory before you paint your interior walls.
Get an Idea of What Feelings Each Color Evokes
As psychology experts have been telling us for years, different colors can affect people's moods in various ways. Simply seeing a certain shade can immediately make someone feel anxious, angry, relaxed, content, or excited. This is why it's important to take a look at how the most popular colors make people feel—and then consider how you want buyers to feel when they walk into your house for sale.
Yellow
Lots of people like yellow for their walls, especially in kitchens, as it's a bright, cheery color. As such, someone might feel happy and energetic when they walk into a room with yellow walls. If you go with this color, be sure to choose a soft shade of yellow, as overly bright or bold shades of yellow can be off-putting.
Blue
Another very popular color for walls is blue. There are so many shades of blue that it's no surprise that it can evoke a variety of feelings, but the good news is that most of them are positive. In fact, light blue often gives off a tranquil feel, while darker blue gives a room a cozy look. Blue is popular in bedrooms and any other living spaces where you want a serene, inviting feeling.
Green
If you want to appeal to buyers who love nature, go with green, as this shade has a natural, soothing feel. In particular, pale green shades, such as sage, are considered calming and best in bathrooms. Darker greens, such as evergreen, offer a peaceful, quiet feel that's ideal for a family room or den.
Purple
Lighter shades of purple—such as lavender—can give a room a tranquil look that invites people to relax. As such, light purple may be ideal for a bedroom. Darker hues encourage conversation and activities while adding an elegant feel, so a dark purple accent wall may be right for a living room.
Brown
Another shade that's in tune with nature is brown. As such, it has the same calming effect that green has. If you want to create a peaceful, cozy feel in a room, adding some brown paint to the walls will help. And lighter shades of brown—including beige—are ideal for hallways, studies, and living rooms since they're subtly calming.
Red
Red is an intense color that makes many people feel excited, as it can increase their heart rate and pump up their energy. However, depending on the exact hue you choose, red can also make people feel angry or aggressive. As a result, it's important to be careful with this color. You should only add it sparingly and avoid using it in rooms where you want people to relax, such as a bedroom. A single red accent wall may be ideal in an entryway, basement, or playroom.
Orange
Orange should be treated similarly to red. After all, the right shade of orange can evoke feelings of warmth, comfort, or excitement. But some shades make people feel angry or anxious, so use it sparingly and strategically in rooms where people might appreciate a pop of color that may increase their energy—such as in a home gym.
Know When to Go Bold and When to Stay Neutral
As you can see, you have to be quite careful when adding color to your home—as some shades can be disconcerting to buyers. This is why neutral colors are usually encouraged, as tan, cream, and light gray shades don't evoke strong feelings. Plus, neutral colors are the most photogenic shades, so your pictures will look best with these hues.
That being said, adding a little color to some rooms of your house can help it stand out to home buyers. Just know where it's okay to put some color. To stay on the safe side, stick with soft hues, such as inviting blues and greens that will make buyers feel calm and connected to nature.
If you want a few bolder shades in the house, you can add an accent wall here and there. Just be mindful of how you want people to feel when they walk into the room. And note that bolder, more creative color schemes are more expected in certain rooms of the house—such as kid bedrooms, basements, and playrooms. So if you want to experiment with some intense colors, those are the areas to do it in.
Which Shades Are Best for Selling Your Home?
You know what mood each color evokes. So which colors will appeal to the most buyers—and help your home sell for the most money? Studies have been done on this question, and the results are in. Homes with largely light blue or pale gray color schemes sell for the most money, as they sell for over $5,400 more than expected.
In fact, it seems like sticking with blue is your best bet overall. This is because the study found that homes with blue or gray-blue kitchens tend to sell for more money than average—as do those with light blue bathrooms and slate blue dining rooms. One exception seems to be living rooms, as those with shades of brown—such as light beige or pale taupe—are most popular.
Now that you're aware of how paint color might affect the ability to sell your home consider whether you'll need help preparing your house for sale. If you don't have time to paint or stage the home yourself, you can count on our team to help you. Contact us today for a home staging consultation that will get you on the road to selling your home. Call us at 954-304-7355 or email [email protected] today!