Score a touchdown when you sell: How staging gets you more points at closing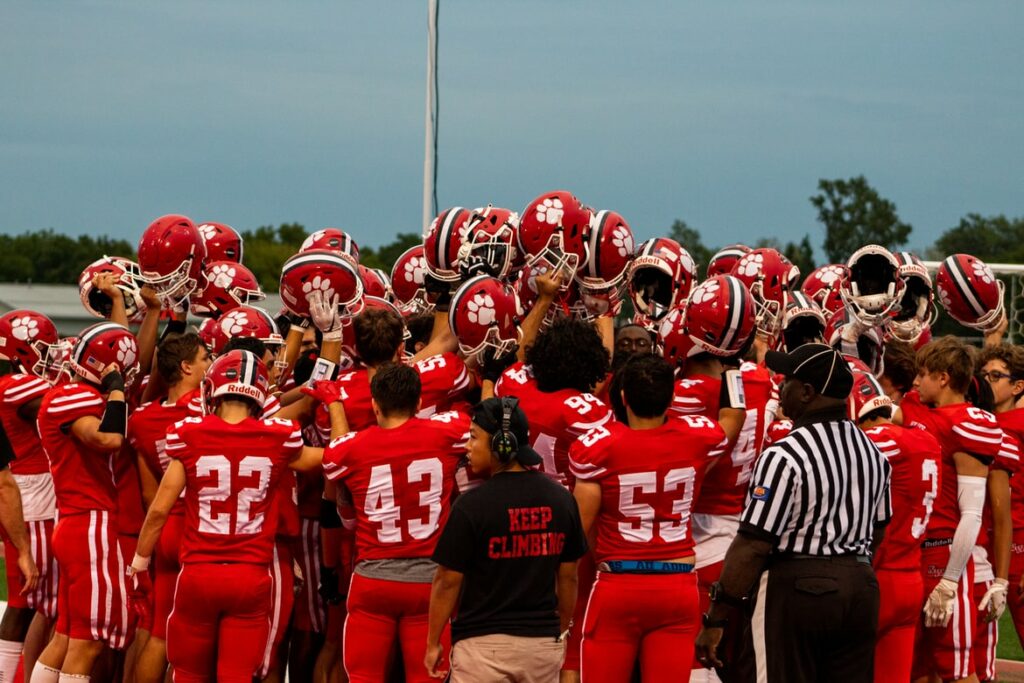 Thanks to all of the home improvement television shows, almost everyone is aware of staging to sell a home. Experts will tell you that staging really can help you score a touchdown when selling, as long as you follow some rules to ensure you get it right.
Seller Faster and Higher
The biggest draw to staging your space is to appeal to potential buyers. You want to make them fall in love with what they can do with the space. Staging makes your home look more neutral than it normally would by removing family photos, mementos, and decor with just a bit too much personality. Just like the Super Bowl halftime show, you want your rooms to look big and bright!
Of course, staging is a delicate balance between creating a space neutral enough that buyers can make their own plans and defining areas to make them inviting. But when you strike that balance, you'll find buyers are more likely to view and bid on your property, statistics prove that they even offer above the asking price.
Define Space Smartly
Perhaps you've got a space that's just a bit awkward. You can't change it, at least not without increasing your selling time and budget. But you can use staging to show potential uses. A man cave or media room can become the sports fan's favorite room in the house, and that alcove can be a cozy reading nook for a few moments of quiet enjoyment. If you stage things right, you'll appeal to buyers–and might just wonder why you didn't use that space that way before!
Remember that defining space smartly means choosing the right aesthetic. For example, you'll have more trouble selling a beach house furnished with traditional outdated furniture and accessories than you will with one that feels bright, airy, and just a bit rustic. Similarly, if you've themed different rooms in your home, staging may involve toning it down so buyers can focus on the space and not what's in it.
Make Your Photos Shine
If you're selling, you might also be buying, and you're probably among those people getting the first glimpse of property on real estate websites or on social media platforms.  Chances are, you've seen some avoidable photography mistakes, including poor lighting that makes the space look dingy, that make you doubt the house is worth checking out in person.
When you're looking at photos or a video walkthrough, it's that much harder to get a feel for a space and potentially easier to be distracted than when you visit in person. Staging helps keep the focus where it belongs, just like a hard-fought win on the field makes it hard to look away from your screen.
Stand Out from the Pack
Finally, staging can help your property stand out from the rest, something that's key to getting that win. You want your property to be the one with that exciting feature, so take time to spruce up that backyard sitting area, clear the kitchen counters, and burn a scented candle. Buyers may visit dozens of homes and window-shop for hundreds more online, so anything that makes yours more memorable is worth a bit of time and effort!
That latter point is important because while staging mostly focuses on visuals, you can tap into other senses, too. Scent is especially good for establishing memories, and a house that looks good but smells funky will struggle to sell. And no one wants to fumble that badly! We always say that if you can smell it you can't sell it!
Staging On a Budget? You Bet!
You might realize that staging can lead to a big win but find yourself simply unable to afford. However, even if you don't have a large budget for staging the entire property, you can still reap some of the benefits. We like to say that we can do good, better, and best options depending on your budget.
For example, you can focus on staging key rooms such as the living room or the kitchen to appeal to potential buyers. Another option for home sellers is to consult with Luxe Home Staging and Design for a professional opinion.  For a few hundred dollars, you'll get invaluable advice about the staging practices you can do yourself that will make the biggest difference to your bottom line.
Just being aware that you should stage your home puts you closer to the goal than your competition because you'll be on alert for little ways to spruce it up. To make staging doable when your budget is already stretched, you can repurpose furniture and decor from other areas of your home or storage. If you're lucky, friends and family might even let you borrow a few pieces to use for staging your home.
However, if you're really in a crunch, sometimes removing clutter and brightening up the space–open the curtains or replace light bulbs–can make a big enough difference. So call up those helpers and start clearing things out. If renting storage for your personal items is out of the question, friends and family may offer a solution there, too.
Are you ready to score a sale? Contact Luxe Home Staging and Design today at 954-304-7355 or email us at sandra@luxehomestaginganddesign.com!