Spring Cleaning Tips – Getting Your House in Order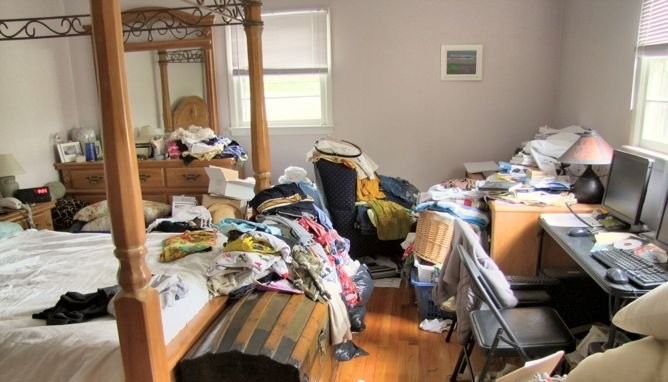 Getting their house in order can seem a mammoth task for most people. With the proper planning and knowledge, Spring cleaning doesn't have to be a challenge. There are many ways to make sure your house looks its best without putting in too much effort. The secret is to plan what you do and take it one stage at a time. Here are some tips to help you get your house in order simply and effectively. 
Clear Clutter
Clutter is a problem in most homes. Without first decluttering your home, it can be challenging to clean effectively. Over the years, it's easy for things to accumulate and take over your home. Go around your house and sort items into piles. Create a "keep," "donate," and "trash" pile. Although this can be time-consuming, it's worth it. Once you declutter, it can make your home easier to clean overall for months or years at a time.
Try to differentiate between items you use or items you "think" you'll use. If you haven't used something in the last six months, you probably don't need it. This rule doesn't apply to seasonal items like Christmas decorations but everyday items.
Many of us develop emotional attachments to certain items; this is normal. However, ask yourself whether you'd miss an item if you were to let it go. If the answer is "yes," then keep it. If the answer is "no," donate it and let someone else experience some joy from it.
Often, clutter exists because of a lack of storage. Creating storage is essential for getting rid of clutter. Everything in your home should have a place. Once you have established where that place is, return it to that place after using it.
Surfaces are like magnets for clutter. When decluttering, start with surfaces first and ensure that everything you remove from a surface is stored in its place.
Tackle Each Room Separately
When cleaning your home, it's crucial to clean methodically. This means cleaning a room entirely before moving on to another. Doing this means that you won't have many "half-cleaned" areas around your home. It also means if you get distracted or need to stop cleaning for any reason, you'll know exactly what you've done.
You can keep track of your cleaning by making a cleaning schedule. Write a checklist for areas that you need to tackle in each room. Take the list to each room and tick off tasks as you go. You may be able to skip some of the tasks if they include cleaning, which is part of your routine. The primary purpose of a spring clean is to tackle areas that you may have missed during the winter. Your goal is to deep clean; a periodic deep clean can make general cleaning much simpler throughout the rest of the year.
Cleaning Walls and Windows
Walls and windows are areas that many of us neglect in our cleaning routines. Keeping them clean can make a substantial difference to the overall look of your home. Therefore, it's a good idea to include them in deep cleans. Although cleaning the walls can seem tricky, it doesn't need to be done often. For most walls, all you'll need is a cloth or duster. Some areas may require dish soap and water but avoid using harsh chemicals as this may damage the finish. You should also ensure that dish soap and water will not damage the finish on your walls before using them. Tackle all areas of the wall, including the baseboards. Baseboards can collect dust easily and become unsightly.
When cleaning the windows, it's best to use a glass cleaner and a squeegee. However, don't neglect the frames. Most window frames can be cleaned with regular dish soap or a general detergent. Be sure to clean both the interior and exterior of the windows. If you cannot clean the exterior, hire a professional to do it for you. It isn't expensive, and it doesn't need to be done often, but the results can make a huge difference.
Add Touches of Spring
As it's spring, it's only fitting to add a touch of spring into your home. Fresh cut flowers look fantastic in any home, and they also smell great. You don't even need a vase; an old mason jar can work just fine.
Open windows to air out your home. The chances are that your windows have been closed for the winter, which means your home hasn't had much fresh air. Airing your home can make it feel cleaner and ready for the spring.
Clean Appliances
Appliances can collect dust and dirt quickly, but they're often neglected in cleaning routines. Just wiping down appliances with a cloth and some soapy water can make them appear new again. You'll be surprised at the amount of hidden grime there is on your dishwasher, dryer, oven, and refrigerator.
Thinking of Spring cleaning before you sell your home? Great idea, but did you know that staging can also be a great way of preparing your home for sale? Call us at 954-304-7355 or email sandra@luxehomestaginganddesign.com today!