The Impact of Scents on a Potential Buyer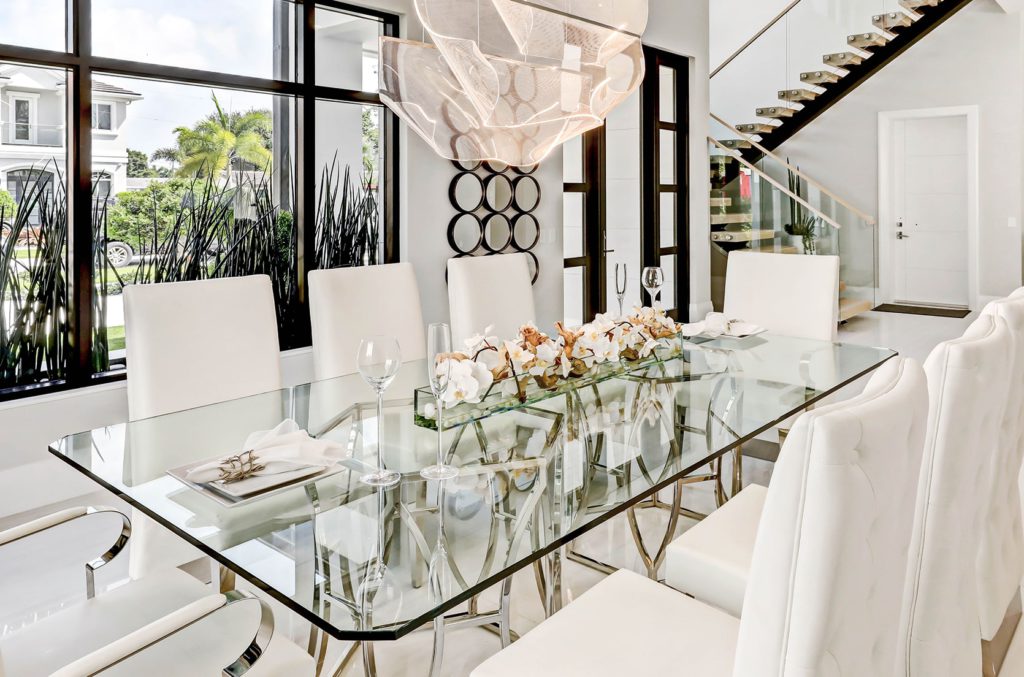 A home for sale can look wonderful in photographs, but potential buyers still like to see the home firsthand for themselves. And while staging a home for an open house or prospective buyer appointments is important, many owners forget that the smell of a home can also play a large part in a successful sale.
Are there pets in the home? Is anyone in the house a smoker? Is it an old home that might exhibit musty or mildew scents? Someone who's lived in the home for a significant amount of time might be accustomed to the odors and no longer notice them. But someone walking into your home for the first time definitely will. If the odor is offensive or displeasing, potential buyers could decide against making an offer before they've even seen the rest of the house.
Deodorize Your Home
Many home staging experts will tell you that introducing pleasant smells to the home will have an impact, and that's true. But before you do that, you've got to deodorize the home so that the different odors aren't competing with one another. For example, an artificial candle's strong scent might mask an offensive odor at first, but the secondary odors will soon creep back into play.
Eliminating the unpleasant odors first is the only true way to ensure your home presents a pleasing and welcoming scent when you open it up to buyers. If you find that you don't smell anything in the house, consider asking a friend to come in and tell you what they think. They will not be as acclimated to the odors of the house and may be able to immediately tell you that there is a strong scent of kitty litter, something you might not notice anymore.
How you deodorize the home depends on where the unpleasant smells originate. Some things can be easily pinpointed, such as the cat litter mentioned above. Other scents, such as mildew or mustiness, may require some home inspection to find the source. There are also a number of general cleaning practices you can perform to prepare your house for visitors that will truly help freshen your house.
Perform a thorough cleaning (a clean home looks great and smells great) by doing all the dishes, getting rid of clutter, emptying the trash, and vacuuming.
Consider shampooing the carpets and washing all furniture fabric and curtains.
Wash all bed linens.
Thoroughly scrub hard surfaces and bathroom areas.
Clean out sink and tub drains.
Ventilate the home by opening the windows.
Light odor-eliminating candles and place boxes of baking soda around the home to absorb odors.
Look around your home to see if there is anything else you should clean and/or remove before showing your home.
Change out the air filters.
Add a fresh coat of paint.
Get an ozone generator for the tough odors.
Pleasant Scents to Make a Great First Impression
Once your home is properly deodorized, you can then introduce pleasing scents that can make a strong impact on the buyer's decision to make an offer. A positive atmosphere can make a big difference, and it's something visitors to the home will likely notice right away. However, it's crucial to use scents in a subtle manner — no one wants to be overwhelmed with an abundance of vanilla or a citrus smell so strong it makes their eyes water. Also, try to focus on only one scent instead of several. Ultimately, you want to aim for a neutral smell that triggers positive emotions.
Natural fragrances work best, and essential oil diffusers do a good job of subtly introducing a scent without it being too overpowering. And while we mentioned you don't want to go too heavy on the vanilla or citrus, these are, in fact, great scents to work with when attempting to sell a home.
Vanilla is comforting and calming and puts people in a good mood. Test a few vanilla options to see what you like best. There are likely many different combinations, such as vanilla and cardamom or vanilla and lavender.
Citrus is also a clear winner, as the scent of citrus is a stress reliever. You can impart a subtle citrus scent by running a lemon through the garbage disposal. Or you can choose lemon essential oil combinations for interesting yet pleasant options.
Other considerations for pleasant scents in your home include green tea, pine, sandalwood, basil, rosemary, and cinnamon. Again, just remember to test whatever you plan to use first to be sure it is not too strong.
In Conclusion
Are you getting ready to sell your home? Both the appearance and the smell of your home can make a big difference in what the prospective buyer thinks. Contact Luxe Home Staging and Design for a consultation, and get our advice and expertise to assist you in making your property's interior and exterior look its absolute best. Contact us today to set up an appointment!