Top 7 Features That Sell a New Home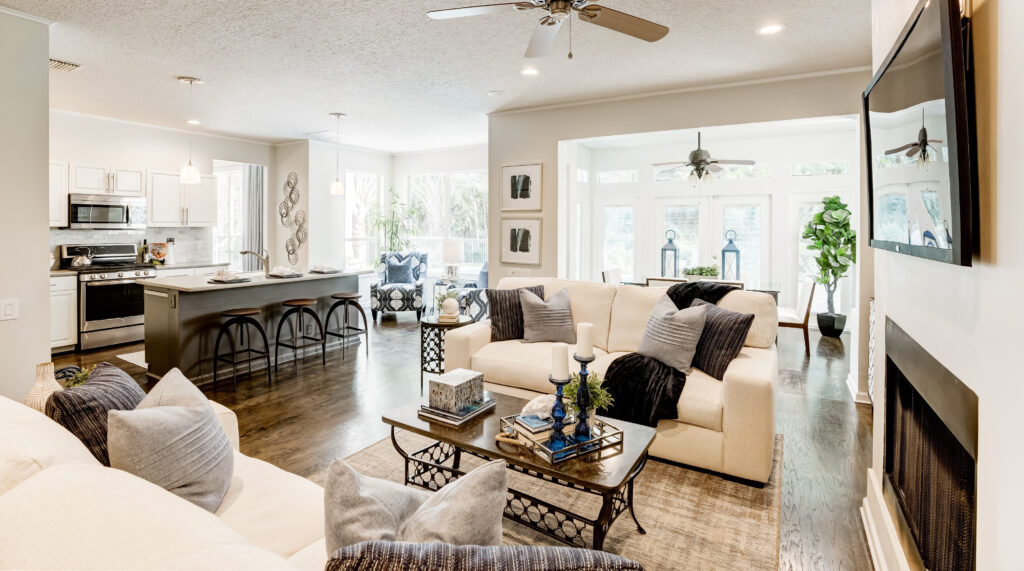 Top 6 Features That Sell a New Home
When selling a new build, you must keep in mind all of the parts every buyer will be focused on. Although everyone has their own taste and interests, these portions of a home draw the most buyers' interest and give sellers the largest chance to increase how much their property is worth.
1. Flooring that Suits Their Tastes
Flooring is something that unfortunately goes through phases of popularity, despite how long it lasts in a household. The classic that everyone seems to agree on is wood-appearing floors are forever, and carpet is flat out. Carpeting used to be used in all areas of the home, even bathrooms, and kitchens, but now vinyl kitchen flooring is the go-to to ensure a property is well received.
Vinyl is strong against scuffing liquids spills and is great at allowing a room to look polished. You don't have to get wood-appearing vinyl, but be aware of the current styles and popular requests in your area before you pick a style.
2. A Kitchen They'll Feel At Home In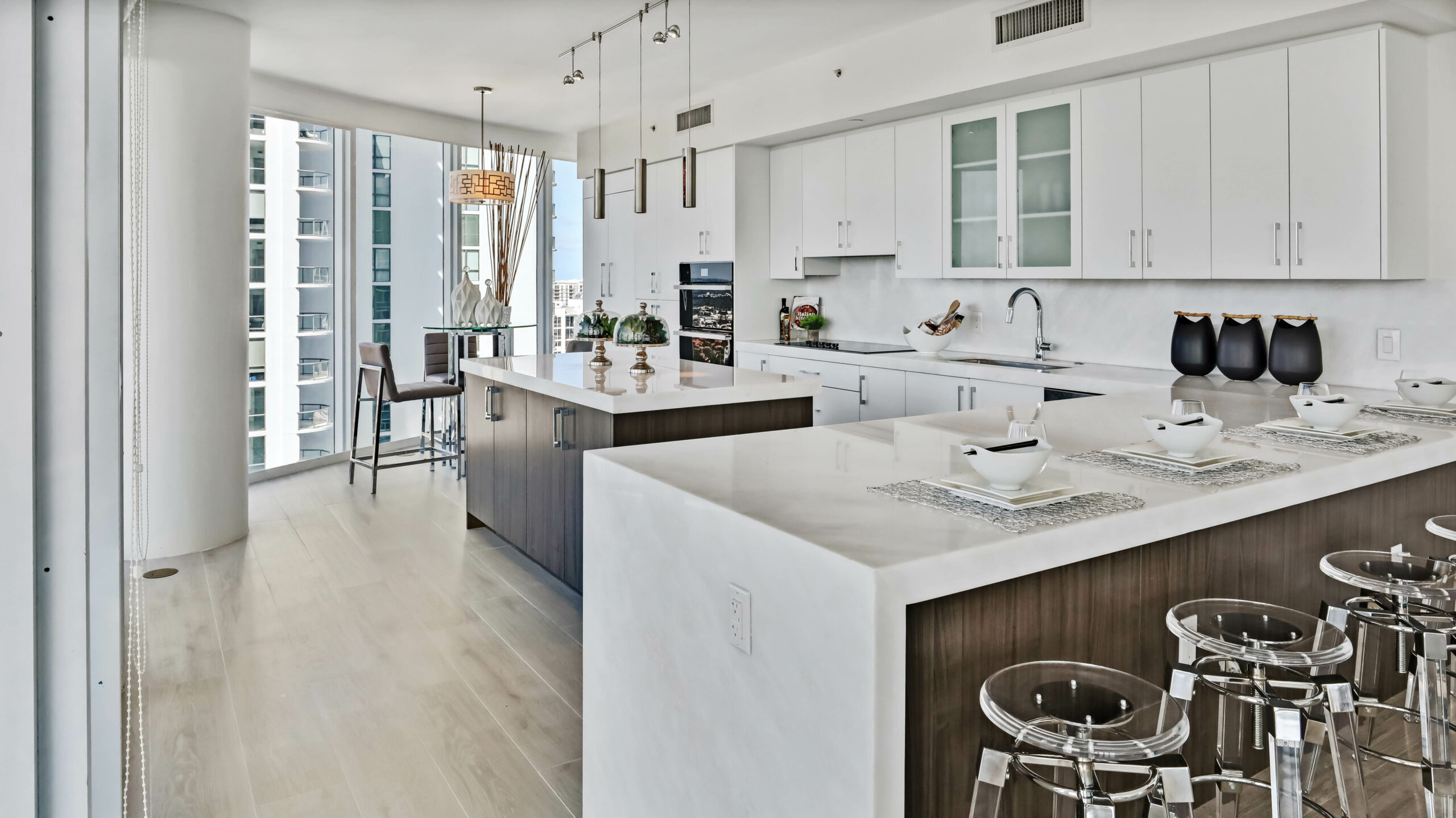 The kitchen is the heart of the home, and although all-white kitchens have been incredibly popular for the last ten year, there's been a shift towards a more organic feeling kitchen. These kitchens have lots of natural light-appearing wood and allow for things to be downstate and minimized through fridges that blend in with the cabinetry and great storage that allows everything to sit out of sight and out of mind. Kitchens are rooms that often sell a home, so don't be shy about giving them a property they'll want to buy.
3. Bathrooms Made for Luxury
There's a lot of stress in the average modern life that we all need to unwind from.  Because of this, luxurious bathrooms that allow people to take time bathing and relaxing are a hot commodity that many are seeking out as a top-list item. You don't have to make the bathroom into a full spa, but ensuring it's a space where anyone would want to vanish and relax for a while can be a powerful way to set your property apart. Make sure every part of the bathroom is updated to last long, or the appearance of luxury won't be worth anything.
4. Landscaping They'll Love
The curb appeal can decide a lot about how people feel when they're looking at a property and considering buying. Good landscaping and permeable pavers can give yards a layout that will make it feel larger and sectioned into usable portions.
This could mean creating a comfortable patio and grilling area, a space for a firepit, and even an area for growing edible plants, all sectioned off the way rooms in a building partition the spaces. This allows buyers to be able to picture themselves more vividly using these areas.
5. Space to Add Their Own Touch
Every home buyer wants to have areas where they can enjoy making the property their own. This could mean that you create areas that could be multifunctional and pass as either offices or extra bedrooms, or that you allow unique spaces within the home for buyers to make their own. Of course, you shouldn't go too far off the beaten path if you want to avoid accidentally alienating part of your possible buyer base, but inspire them to feel like there are spaces they can make their own.
6. Heating and Cooling Systems That Deliver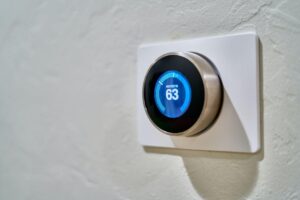 Electricity bills are often one of the most frustrating things a homeowner or renter can deal with from month to month. There's no way to tell how high or low they'll be, and if you live in a drafty property, it can be frustrating to see them set incredibly high. Put in a radiant heat thermostat that will allow the buyer to be more hands-on with their home's heating and cooling so that they don't have to feel like they're dealing with the unknown or guessing how much their use of their HVAC system will impact their future bills.
The Market Is Wild: Buy You Can Still Get More For Your Property
Although many may assume that the current housing market is easy enough that it doesn't matter what you do, you'll be able to sell: but it's important to remember you can always gain more for your properties. So when renovating or updating a property, keep these in mind so you can add true value to a home.
Natalie Akins is an editor for the Innovative Building Materials blog and a content writer for the building materials industry. She is focused on helping fellow homeowners, contractors, and architects discover materials and methods of construction that save money, improve energy efficiency, and increase property value.