What Makes Us Luxe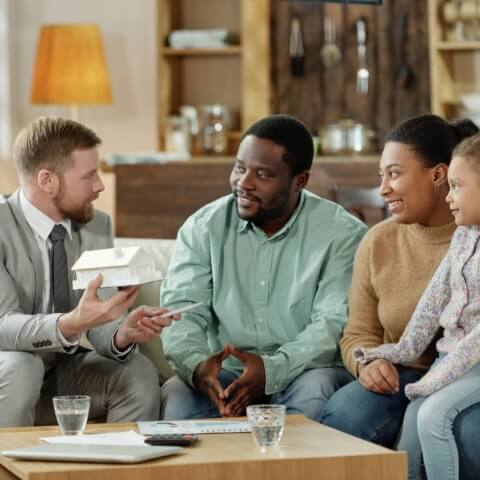 At Luxe Home Staging and Design, Inc. our team is deeply committed to providing a quality experience for all our clients. Through our dedication to value, care, and expertise we have been honored with numerous awards. While we are humbled by all of them, they really help us stay focused and on the right path when understanding what clients want, need, and expect from us.
 Since the day we opened our doors, we knew we wanted to be different. We wanted to provide a true experience with home staging, not just a few suggestions or a push for clients to let us do what we want without question. Working with our clients to get the look and feel that buyers expect to see when they are purchasing a property. We stage the homes with the architectural feel for the demographic buyer in that price range. We provide the lifestyle that buyers want so they fall in love and make an offer on the home. 
 It looks like we've been succeeding at that, and industry experts agree. Just in the last few years, we have received numerous awards from staging industry organizations and have been acknowledged for what we do and the value we give to all our clients every day. We take our work seriously and know that it is helping make life better for sellers, real estate agents, investors, and home buyers. 
 Whether you have a small house you want to sell quickly and for the highest price,  Luxe Home Staging and Design is the choice to consider.
Here are the awards and acknowledgments we've recently received.
 International Association of Home Staging Professionals (IAHSP)
The IAHSP is the largest trade association in the staging industry. It has thousands of members all over the world and has been in operation since 1999. Its focus is to advance and improve staging and excellent education for everyone in the industry. Luxe is proud to be honored and acknowledged by such a strong organization that stands for the kinds of values we also share in providing quality to our clients.
 

Acknowledgements and Certifications
Certified Luxury Home Staging Specialist

Cultural Diversity Expert

Investor Staging Consultant

Buyer Trend Specialist

Certified Color Specialist

Certified Short Term Rental Specialist 
2021 National Staging Industry Awards
Winner – Best Vacant Luxury Price

Winner – Best Vacant Regular Price

Winner – Top Staging Team

Winner – Client Care Excellence

Winner- Industry Leadership

Winner – Staging Excellence
2020 National Staging Industry Awards
Winner- Top Large Team 

Winner – Best Vacant Regular Price

Winner- Top Luxury Vacant Staging

Winner- Staging Excellence

Winner – Client Care Excellence

Winner – Industry Leadership
2019 Staging Industry Awards
Winner – Best Vacant Luxury

Winner- Best Occupied Home Staging

Winner- Staging Excellence

Winner- Industry Leadership

Winner- Client Care Excellence
Home Staging & Redesign Alliance (HSRA)
The HSRA was established in 2012 and focuses on support, knowledge, and training for home staging companies, redesigners, and real estate agents all over the world. Not only does that provide a strong benchmark for quality and value, but it also allows for a proactive and cooperative group effort to improve and advance client satisfaction. Luxe is pleased to be a part of this organization and its valuable efforts.
2021 HSRA Summit
Top 5 – Luxury Staging Company of the Year

Top 5 – Short Term Rental Styling Services Company
2020 HSRA Summit
Top 10 – Professional Home Staging Company of the Year

Advanced Achievement – 100+ Continuing Education Credits

Winner – Best Vacant Small Square Footage

Winner – Best Luxury Staging Services of the Year
The Value of Industry Awards
There are many reasons to choose a home staging company for your real estate needs. Whether you are a seller looking to find more buyers, an agent who wants to help out your clients, or you have other reasons for staging a space, choosing quality stagers with a proven track record can make a difference.
What do you get when you choose quality and value from a trusted company like Luxe? You get the experience and expertise you need, along with the look you want for your space. The feeling you get in that space also matters, and if you're looking for buyers for your home you want to make sure they are getting the feeling of home, as well.
There's no reason to try to handle it yourself, or just choose any company or stager you can find, when you can work with an award-winning company like Luxe. That will give you the trust and security you're looking for, the quality and value you need, and the look and feel your buyers want, all in the same place. With so much more to offer, Luxe Home Staging and Design is the company you want to choose – and home staging organizations agree!
 Schedule Your Consultation With Luxe Today
Ready to get your home looking just right before putting it on the market? Get in touch with us today, and schedule a home staging consultation. We can help you focus on the right look and feel to your home, so you can get it sold for the highest price and get ready for your next adventure! Contact us at 954-304-7355 or sandra@luxehomestaging and design.com and be sure to check out our website at www.luxehomestaginganddesign.com